August 29, 2022  Syndicated radio show with Kevin Price  The Price of Business
You Can't Be Great if You Don't Feel Great
 Interview with Claire Harris on Book Talk Radio
July 17, 2022
vhttps://www.dropbox.com/s/heuc3f1ubqkpfre/healthier_summer_options.mp4?dl=0
Earlier Summer Options June 30. 2022
June 1 2022 with Sarah Sparks

June 2022  Search and Replace with Joe Taylor
November 16, 2021  Awakened Parent Project
10/21/21  And That's When I Realized Podcast
10/7/21
8/24/21
May 3, 2021

This podcast was particularly juicy with me talking about my journey and how it could inspire you.
Firebird Book Award Interviews
These radio shows were about my two books.  I won awards for both.  Scroll down to the bottom of this page when you click the meme.  There are two interviews that you can listen in
Allen Cardoza

Show on LA Talk Radio

May 5, 2021
This is the show that I did on Monday on Talk Radio LA. It was such a great conversation, Allen has invited me to come back and cohost a show with him..
These are all recent appearances on others podcasts  Much of the information that I share is the same. 
I talk toxins, where they are, what they are doing to your health, how to research, and offer suggestions of what I use
I talk about toxic load and inflammation and how  that leads to chronic illness
eating the rainbow from the pharmacy, how to raise healthy children,
I discuss easy exercises to reduce stress twice a day
I talk about my 7 pillars of health
I also have talked on a few shows about stress, and how you can not be great in business if you don't feel great.
June 28, 2021
I would like to introduce you to the incredibly inspiring Cheryl Meyer.
Nine years ago, Cheryl woke up in extreme pain. She went to the doctor and ran tests but found nothing. The doctor suggested that she get mental therapy. Knowing something was wrong, she decided to dig into it a little bit on her own. She did a little bit of research and flash forward five years later, she's now pain-free.
She has eliminated hundreds of toxins and has returned to total and complete wellness. Her discipline as you'll hear during her story is unbelievable, but something we can all learn from.
Now she helps others with chronic illnesses make lifestyle changes that will help improve their health. She specifically works with clients with chronic illness, giving them hope and helping them find solutions. It's never too late to start healthy habits.
In this podcast, we learn how to eliminate toxins, reduce inflammation, and feel great again. That inflammation is the root of all of our problems. Toxins are everywhere and impacting our health and the health of our children. She also tells us how we can eliminate toxins from our everyday life.
Cheryl is over the age of 60 and is not slowing down. So please join us for this awesome podcast and you will see the abundance of energy and knowledge that comes from this woman is incredible.
June 9, 2021
I had a great conversation with Denise Stegall on her show.  Great health tips in just over 30 minutes.  You won't want to miss our conversation.
May 3/ 2021  On Talk Radio LA
May 3, 2021
Click on the image to listen in.
On the Health, Happiness and Holistic Summit  May 2021
How what you eat impacts your happiness and health.
In order to be healthy, your body needs the phytonutrients from all the colors of the rainbow and it needs you to eat organic.  First you must break the addiction of sugar and synthetic chemicals found in processed and fast food. Those chemicals slow you down and impact your body and brain.
Then as you begin to eat the rainbow, they taste fantastic, and you begin to feel the change in your mood and the health in your body.  Eating well is a foundation of self-love.  There is tremendous joy in going to farmers markets, buying all the colors, cooking all the colors, and then eating all the colors because each color has a gift of health when they work together in the body.  They also bring you happiness, visually and physically.
Highlights of Cheryl's episode are:
Why we should avoid the Standard American Diet
Eating well is a foundation of self-love
Take back your power and eat for maximum spiritual, physical and emotional health.
The benefits of eating the rainbow


https://https://lnkd.in/gnJQiKU
April 9, 2021  Interview with Angele Heise
2/16/21
Support this podcast: https://anchor.fm/seema-giri/support

2/5/21  Guest on Rebecca Hall Gruyter's Radio Show Talking love.  Toxic love and then all my tips to find your soul mate
https://www.voiceamerica.com/episode/127931/growing-in-self-love-and-avoiding-toxic-relationships

Interview in the Wellness Workplace Forum  1/29/21
 Dec 5, 2020 I am a speaker in an international summit.
11/29/2020
I was part of the TOUR OF LOVE for Chemo Buddies for Life.  Love this group and their spirit.  I did laughter yoga with them, I hosted a show with Tamara Hunter, their founder, and I was a lip sync singer in their opening number.
Although I have autoimmune disease, other chronic illnesses like cancer are also impacted by inflammation and toxins.  I rewrote my first book It Feels Good to Feel Good to include cancer and heart disease as well as autoimmune. My information is important for every body.
11/19/2020
I was on a show from Israel and we had fun talking about stress.  My own podcast is now in 70 countries,  and I write for an international magazine called Brainz….so I love opportunities to expand my international fan base.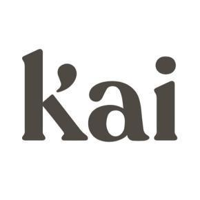 11/17/2020
I was on the Kevin Gorey Show.  Kevin had double bypass heart surgery at 40.  It would have been a triple except his heart couldn't handle it, there was too much damage.  He owned his health, he wanted to live and made significant lifestyle changes to heal his heart.  He figured out that the cure was HIM.  He is now a daddy to a beautiful baby and has everything to live for.  He will also be a guest on my show, so watch for it.  I was delighted that we could continue the conversation.
He got my name wrong and fixed it, but I didn't grab the meme in time to store the corrected on.  What is amusing is that Miller was my Mothers maiden name.  Meyer is my first married name.  I didn't change it because everyone knew me as Meyer the Buyer (My retail days).  Probably 40% of the time I am called Miller.  It makes me feel warmly connected to that part of my family.

I am episode 11 when you get to the link page.
11/10/20 The Hero Show
This was a really fun podcast to do, so please do take a moment to listen.
Here's just a taste of what we talked about today
Cheryl shared her experiences in running her business, the clients she works with, and the products and services she offers.
How functional medicine doctors have helped us eliminate body toxins, allowing us to feel good and function optimally.
We talked about Cheryl's journey as an entrepreneur. What held her from starting a business?
Cheryl discusses the importance of paying attention to what we put into our bodies. Why is cooking your own food highly recommended?
What specific skill does Cheryl have that energizes everything in her life – including her business?
Cheryl also discussed people who are living in blue zones. What made them live the longest, and what are their principles?
Learn Cheryl's fatal flaw in her business, the things she did – and is currently doing – to rectify it.
What is the one thing that Cheryl constantly fights against with her clients?
We talked about our favorite cooking oils and what made them beneficial to the body.
Who are Cheryl's own personal heroes or mentors?
And Cheryl's top principles in life that she uses every day that pave her way to the success she found in her journey.
11/06/20
I am passionate to get to Mothers because I am so appalled that 50% of our children have a chronic disease.  Murielle Fellous was kind enough to invite me onto her show which is targeted to Moms.  She is a future guest of my show as well.
10/16/2020 Total Wellness Radio
So much fun doing interviews on my second book back at podcasts that covered my first book.  Dan has become a big supporter.  He wrote the main comment for the back of this book.  And, coming soon, I get to interview him for my show.  He is a great guy and you will enjoy listening to this.  xoxo
10/18/20  Life Lemons and Lemondrops
So much fun to do this podcast with 2 women that I adore and who are making their own mark on the world.
October 19, 2020
Tiffany Cano is an amazing Empath.  I met her when I was a speaker in the summit to earn funding for Marianne Williamsons Presidential campaign.  We have now done each other shows.  Its always a pleasure to talk with her.  I am episode 14 when you get to her podcast page.
9/4/2020
The Donna Seebo Show 
August 31, 2020.  This was great fun and I made a new friend in Nigeria.  Tula is an amazing young man.  I liked him so much I hired him to get my own podcast onto all the platforms.  He has two young babies, and is supporting his family by…….Working from Home.
8/24/20 With Tiffany Cano.
8/21/20 G et over it with Monique
I am the Health Muse for her show, and have made multiple visits.  We talk all things health, and have a lot of fun on this show.
8/15/20  Conversation with Jess Intuitive Healer on Toxic Relationships
Jess and I had a fabulous conversation about how harmful to your health toxic relationships are.
7/28/20  Keep it Juicy was a fun show to do as well, and she is a master at marketing.  She advertised the show I was on EVERYWHERE on SOcial Media.  I appreciate her getting my message out.
6/19/20  The COuntry Doctor
I love, love, love Dr Dan and Bekka.  This is the second time I have joined their podcast and its like chatting with family about issues important to all of us.
Lunch and Learn with Mark Tolen Clients  6/30/20
I did a call with all of Mark's clients talking about how to improve the immune system in this time of pandemics
My interview with Jane Applegath.  One of my favorite all time interviews,  Jane is a Master at getting to the heart of what I want to say.
6/9/20  Terry Wildemann is an empath and we had a wonderful conversation that you won't want to miss.
6/8/20   Book Talk Radio with Claire Perkins
I always love doing interviews with Claire.  I adore her, and she loves books, and is so easy to talk to. This is Book Talk Radio.
7/8/20 My podcast with Clarissa was a pleasure and we discussed womans issues
If you know me, you know I love, love, love animals.  I had the pleasure of joining Suzanne Thibault on her SPiritual Straight Talk podcast.  Suzanne is an animal empath, and I loved chatting with her and I learned so much from her.  As you may know, I lost all my fur babies when I was researching toxins for my own health, and whereas my kitties had always lived well into their 20s, these guys died at 12, 14, 16.  John, who I married 5 years ago, is terribly allergic to dogs and cats, so I had kind of understood, I would no longer have pets (for the first time in my life).  Well John and I both fell in love with Suzannes book and John surprised me with 2 little orange haired short haired oriental kittens as a result.  Suzanne is very special and I am very grateful.
5/14/20
Great interview with a like minded podcaster.  Fun and interesting
The authors Lane on Facebook.  5/12/20
Great interview about my first book with Sheryl Mays.

An interview on 5/10/20 about my #1 Habit in the Smart Fem Edition book.  Touch it once, and get it done
.
4/15/20

Loved my podcast with Nancy Becher.  She is targeted to people who are housebound, many with autoimmune diseases, to help them run businesses from their homes.  We had a great conversation about how important it it to lowers the toxins in their lives.
2/18/20
What fun to do a podcast with a fellow author who is becoming a friend and is quite an influencer in Ireland.  Great interview.
https://www.irishhealthhour.com/chats/2020/2/18/own-your-own-health-with-health-coach-cheryl-meyer?fbclid=IwAR0QaeFErP5yx1rKTQJpGHGRrLRisRan_mpmPOerCCt-tmnMLf9-NNPUSq0
2/10/20
1/29/20
0
I am a regular guest on Monique Chapmans Get Over it Podcast.
This is a really fun show.  I have become very fascinated about trees and have chapters in my new upcoming book about Forest Bathing and trees and our health.  This is a fun listen.
11/19/19  Ralph Brogden
 

Cheryl Meyer: How to Lower Your Toxic Load and Eliminate Chronic Pain
8/9/19 with Kat Sturtz

The 10 Minute Mindset with Mario Porreca
These went live on 4/28/19.  We did 2 podcasts back to back.  One is a quickie on how you are what you eat.  The other is about owning your own health, expecially if you have any chronic illness.  There are lots of lifestyle changes you can make to improve your health.  Click on each meme to hear the 10 minute podcast.
The Good Deeds Radio Show with Dr. Renee Sunday

http://www.blogtalkradio.com/gooddeedslive/2019/04/11/what-is-really-in-your-food-cheryl-m-health-muse-certified-nutrition-coach
Design Your Dream Life with Dr. Drema
Dr. Drema was in France when she interviewed me.  She believes in living your life your way, to the fullest.
https://www.dremadial.com/listening-body-cheryl-meyerhttps://itunes.apple.com/us/podcast/design-your-dream-life/id1215673510?mt=2&i=1000431217509www.dremadial.com
3/31/19  De La Fit Podcast

A hip podcast talking about health from someone out of the fitness industry.  Great show.
3/9/19 The Art of Eating Podcast
What fun this was to do with 2 natural healing doctors.  They both read my book and got excited to find out more about toxins.  Fun interview to listen to. Ditch the weight by ditching toxins.  https://artofeatingpodcast.wixsite.com/artofeatingpodcast

3/12/19
Audition for the HerStory Womans Conference- 2 minutes

https://herstorycircle.com/2019/03/14/herstory-conference-audition-cheryl-meyer-usa/
2/19/19  Read With You Presents a podcast geared toward Moms
I am particularly happy to be on Chanelle's podcast to reach Moms about food, learning disabilities and children.  Ever since I learned that 1 out of 2 of our children already have a chronic illness that they will have for the rest of their life I want to reach Moms.  If you are a Mom, this is important information to know so that your children have a chance to grow up and thrive.

https://itunes.apple.com/us/podcast/how-wrong-foods-make-learning-challenge-cheryl-meyer/id1275057367?i=1000429846388&mt=2
Chanelle Neilson also has a transcript available to be read, which I love.
https://www.readwithyou.org/single-post/2019/02/14/How-the-Wrong-Foods-Make-Learning-a-Challenge
2/18/19 Interview with The Teachers Recharge
Vegetables for Breakfast
This is pure fun.  Roland is a soccer coach and determined to make teacher's lives easier.  I respect teachers enormously and was able to share a few health tips that might make their days easier and their bodies healthier.  Roland is high energy and we fed off of each other, making this a totally fun interview.
https://teacherrecharge.podbean.com/e/vegetables-for-breakfast-w-cheryl-meyer/?token=670dd043e67ae7f1e3e60bcb99993310
2/11/19  Interview with Dr. Dan in Wyoming.  The Country Doctor
This was a fun conversation with a Dr. Dan who holds a Bachelor of Science in Nursing and is a Board Certified Naturopath who is in complete agreement with my approach to health.  Energetic and great fun.  A very good listen.
Dr. Dan's philosophy.  He learned this from Jim Rohn, a famous leadership motivational speaker.
"Success is "a few simple disciplines practiced every day."
Failure is "a few errors in judgment repeated every day."
This may sound simple, but take a close look at how knowing this can help you amend your philosophy on wellness. We don't experience poor health overnight. It takes decades of doing the wrong things day in and day out to place us at ailments door. Because there is no catastrophe at the end of the first day, we unfortunately think that it doesn't matter and we continue to make the same errors over and over."
I speak on toxic load which is the outcome of making poor choices day after day.  When toxic load tips over the top, that's when illness begins.
iTunes
https://itunes.apple.com/us/podcast/total-wellness-radio-enjoy-great-health-naturally/id1261666720?mt=2#episodeGuid=693a1936-af8c-39df-81c8-4d45e2c12241
Spotify
https://open.spotify.com/show/5rAJc5Oo3xJhgYzDTTfgRN
1/31/19
Is the Life You Live By Design?  With Rustie MacDonald
This was my second time on Rustie MacDonalds show.
http://www.blogtalkradio.com/rustie/2019/01/31/author-cheryl-meyer-on-toxins
1/30/19
I was just honored as a Spirited Woman book pick for the Month of January.
1/30/19 Get Over It with Monique Chapman
I am a monthly guest on Monique Chapman's podcast Get Over It. I am her health expert. This week we discussed Fast Food and Processed Food This is definitely worth the listen.
Get informed and save your health and your families health. (Especially your kids)
https://moniquechapman.com/you-are-eating-toxins-in-your-p…/

1/29/19

https://jenwhitmoretraining.com/2019/01/29/ep32/
Jennifer is a coach and trainer but most importantly a Mom concerned about issues related to health.  Great interview.
1/5/19  Tamara Hunters Service Heroes
Tamara is an amazing woman who has a video show right on Facebook.  She has a cancer support group and she highlights others that she considers to be service hunter.  My friend Dr. Marlena Sherman nominated me for this show, and it was an honor to participate in a small way in Tamara's work.
Do you want to feel good?  Check out my interview.
12/11/2018
I was featured in an LA Magazine called LA Voyager as an influencer in the Los Angeles area.
http://voyagela.com/interview/meet-cheryl-meyer-cheryl-m-health-muse-inc-monrovia/
12/7/18  With LuAnna Helena on Creatively Speaking
blogtalkradio.com/creativelyspeaking/2018/12/08/episode-76-cheryl-m-health-muse
I shared more of my own personal story and also why I want to inspire everyone to lower their toxic load.  Whether you currently are well, or if you are struggling with chronic illness, this interview will give you some insight into the root causes of getting well and staying well.
12/4/18

Get Over It with Monique Chapman
I started my 12 part series on health on Moniques' podcast.  Monique is a great listener and interviewer, and I am very grateful for the opportunity to share information with her loyal followers.
Our first episode was on Organic, vs Conventionally Grown vs GMO foods. Why you want to eat organic.  The Clean 15/ Dirty Dozen.  Why Organic is worth the cost.
https://itunes.apple.com/us/podcast/get-healthy-with-healthmuse-cheryl-meyer/id1260682114?i=1000425146060&mt=2
11/27/18
Dare to be Authentic RADIO
This ended up being a great interview and it is jam packed with great information about cleaning up toxins and my book It Feels Good to Feel Good.  We also touched on how much I love to coach and help others return to wellness.
Whats the connection with being authentic? Well I have walked in my clients shoes, and told that I was going to live a life of pain and pills.  I stopped everything, owned my own health and returned to wellness.  My clients respond to how authentic I am because I know and can "feel" their pain.
http://www.blogtalkradio.com/marimitchellporter/2018/11/27/be-inspired-back-to-joy-and-health-with-cheryl-meyer
11/21/18  Interview with Martin Ramos, Monrovia, CA Ambassador for his Community Group
I had the opportunity to speak last week to Martin Ramos community group. I met Martin through the Chamber of Commerce. (Monrovia, CA)  Martin is an ambassador. It was an honor to speak to his group. Its a fun tape to listen to Thank you Martin. I am passionate to help everyone discover what i have learned to be healthy and thrive.
11/23/18
Success Champions with Donnie Boivin
Donnie is a great guy and I had a wonderful time being a guest on his show. He is a great interviewer. He has a podcast that is in the top 100 on ITunes, that you should listen to. This is the link to the podcast that I did with him.
Success Champion Listen to the Podcast
Android https://bit.ly/2Af5crX
iTunes https://apple.co/2DEJ51s
11/13/18
Freedom from Addiction with Rev Winn Henderson
Reverend Henderson has the longest running spiritual show and usually covers addiction.  As a medical doctor, he decided to interview me about my book and toxins, and loved my passion to let the world know about where the toxins are and how they are making us sick.  We did get to cover sugar addiction, how how it lights up the brain like a pinball machine, and turns off our hormones that regulate our appetite.  It was a great show.

This was fun, because I had 7 minutes to do my "elevator" pitch about my book and the dangers of toxins.  Its a quick listen and well worth your time.